Koolbardi wer Wardong - Albany
Following a sold out premiere season in Perth (October 2021), Koolbardi wer Wardong spreads its wings to Menang Noongar Boodja.
This season is subject to COVID-19 regulations.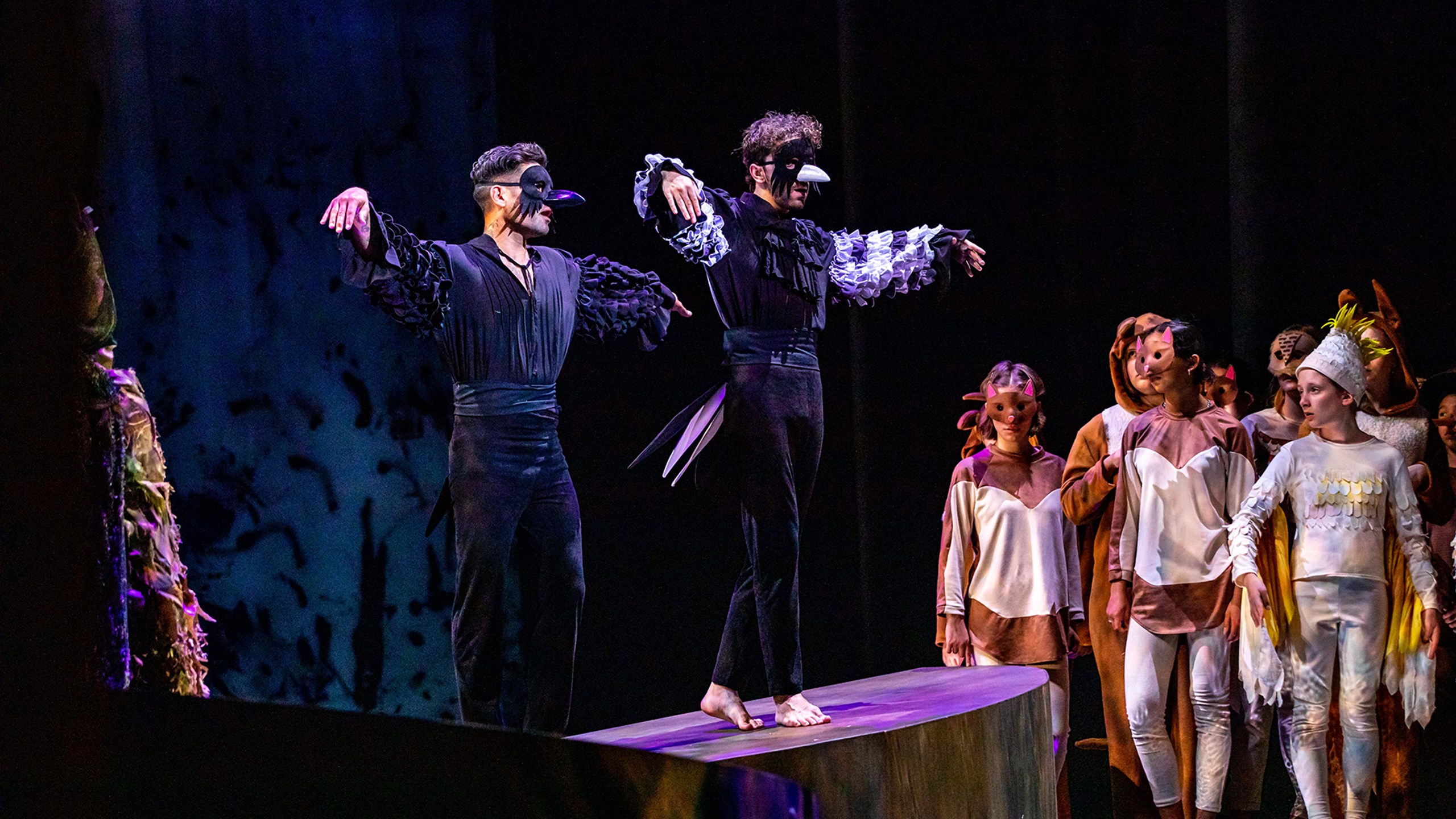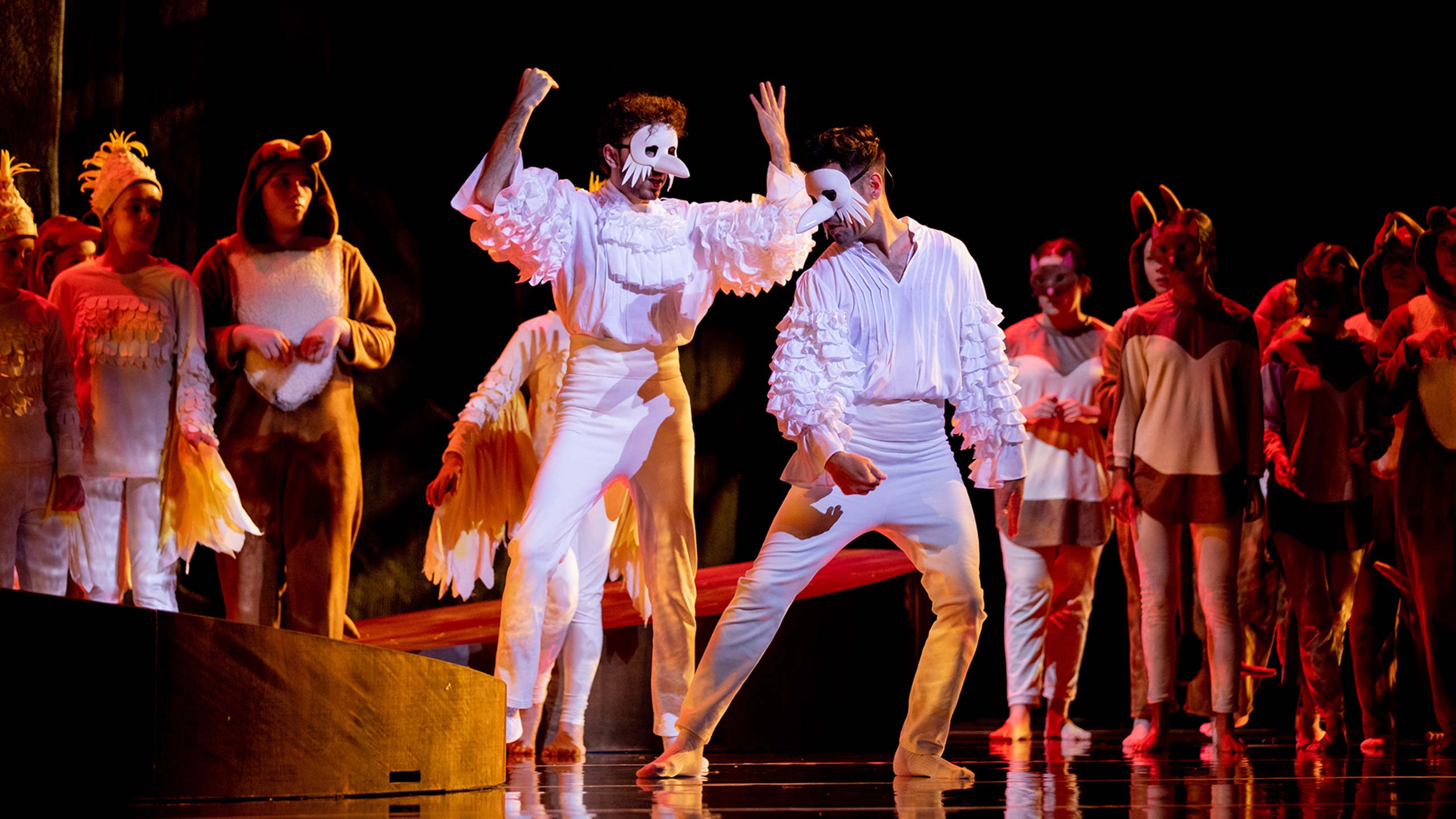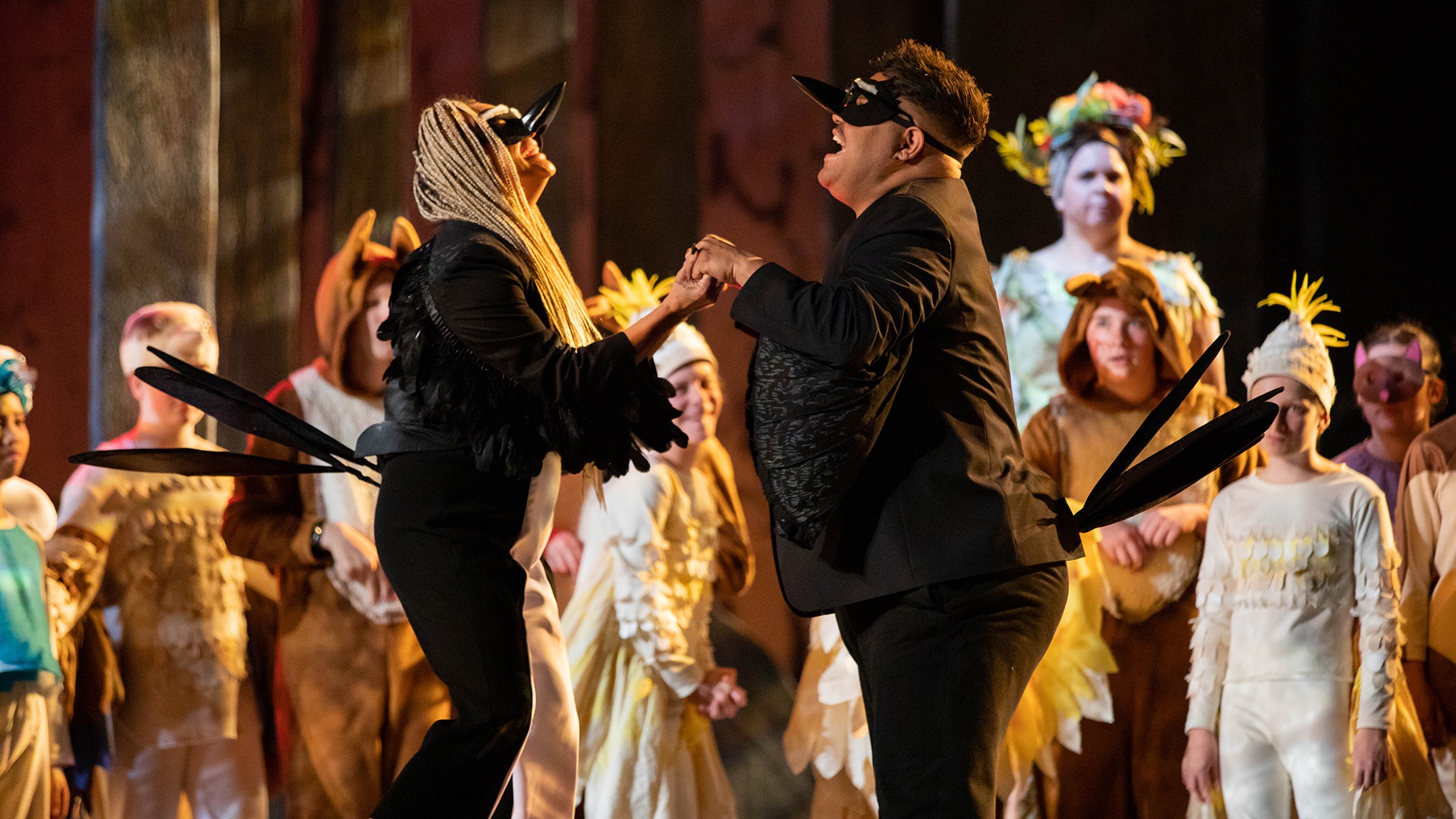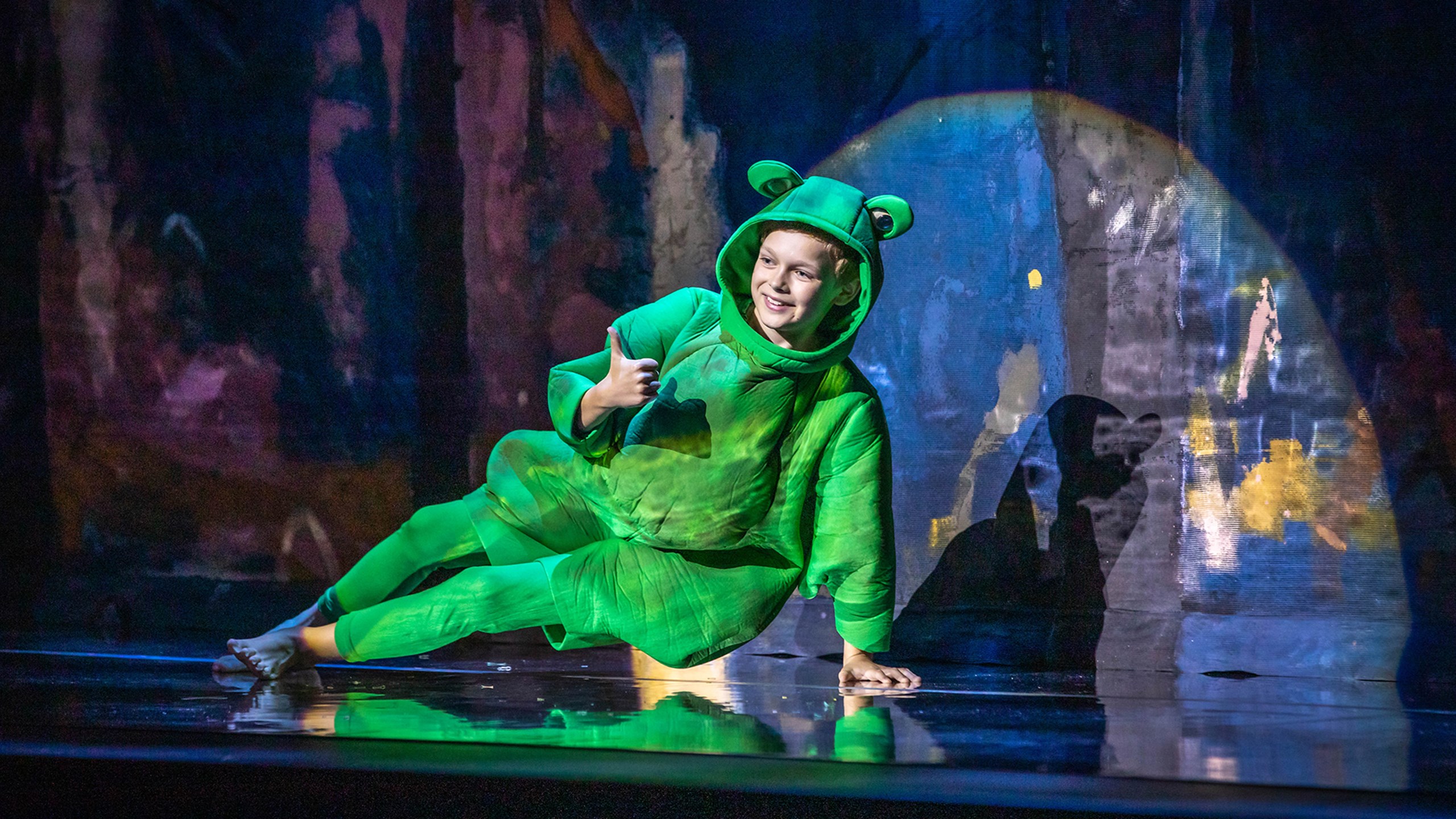 About the show
Aliwa yeyi! (Look out now)! Feathers will fly in this cautionary tale. 
Koolbardi the Magpie and Wardong the Crow are two very proud, very vain, very jealous brothers. Watch as their cunning, their rivalry and one-upmanship brings them unstuck in spectacular fashion.
We invite you to join us for a journey back to the Nyittiny, the time of Creation, where love, loyalty, betrayal and jealousy are all stretched to their limits. Because pride always comes before the fall.
Award winning songwriters and story tellers Gina Williams and Guy Ghouse weave magic in this five-star production brought to life under the deft direction of Matt Reuben James Ward. Experience the incredible beauty of the language of this land in a production that promises to delight audiences of all ages.
SUNG IN NOONGAR WITH ENGLISH SURTITLES
Koolbardi wer Wardong is a Wesfarmers Arts Commission. The tour is supported by Opera in the Regions Partner Minderoo Foundation, Playing WA, and Feilman Foundation. The Great Southern Children's Chorus is supported by Lotterywest and the Choreographer is supported by the Bendat Family Foundation.
We would also like to acknowledge the Commonwealth's support through the Building Better Regions Fund. 
CREATIVES AND CAST

Composers Gina Williams and Guy Ghouse
Arrangement and Orchestration Dr Chris Stone
Director Matthew Reuben James Ward
Music Director and Repetiteur Adrian Soares
Bendat Family Foundation Artist Movement Director Olman Walley
Set and Costume Designer Matt McVeigh
Lighting Designer Mark Howett
Sound Designer Jeremy Turner

Wardong Jarred Wall
Koolbardi Jarrad Inman
Djidi Djidi Tyrone Brownley
Miss Djidi Djidi Natasha Eldridge
Ngaank Boodja Gina Williams AM


Guitar Guy Ghouse
Double Bass Dr Nick Abbey
Percussion Dr Daniel Susnjar
Piano and Clarinet Adrian Soares


Great Southern Children's Chorus supported by Lotterywest
Event and ticketing details
Accessibility
Dates & Times
DURATION

60 minutes with no interval

3 June, 2022

Friday

- 11.00am, 7.00pm