"Saying that I am thrilled to be working with Emma Jayakumar, the WAO, and the children's chorus, would be an understatement. Admittedly, I could not have imagined such grand plans for Our Little Inventor, and yet Nell's story has taken on a life of her own. I cannot wait to see her kindness and brilliance on the stage, and as always, I hope she inspires many more young people to create a future we can look forward to."
— Sher Rill Ng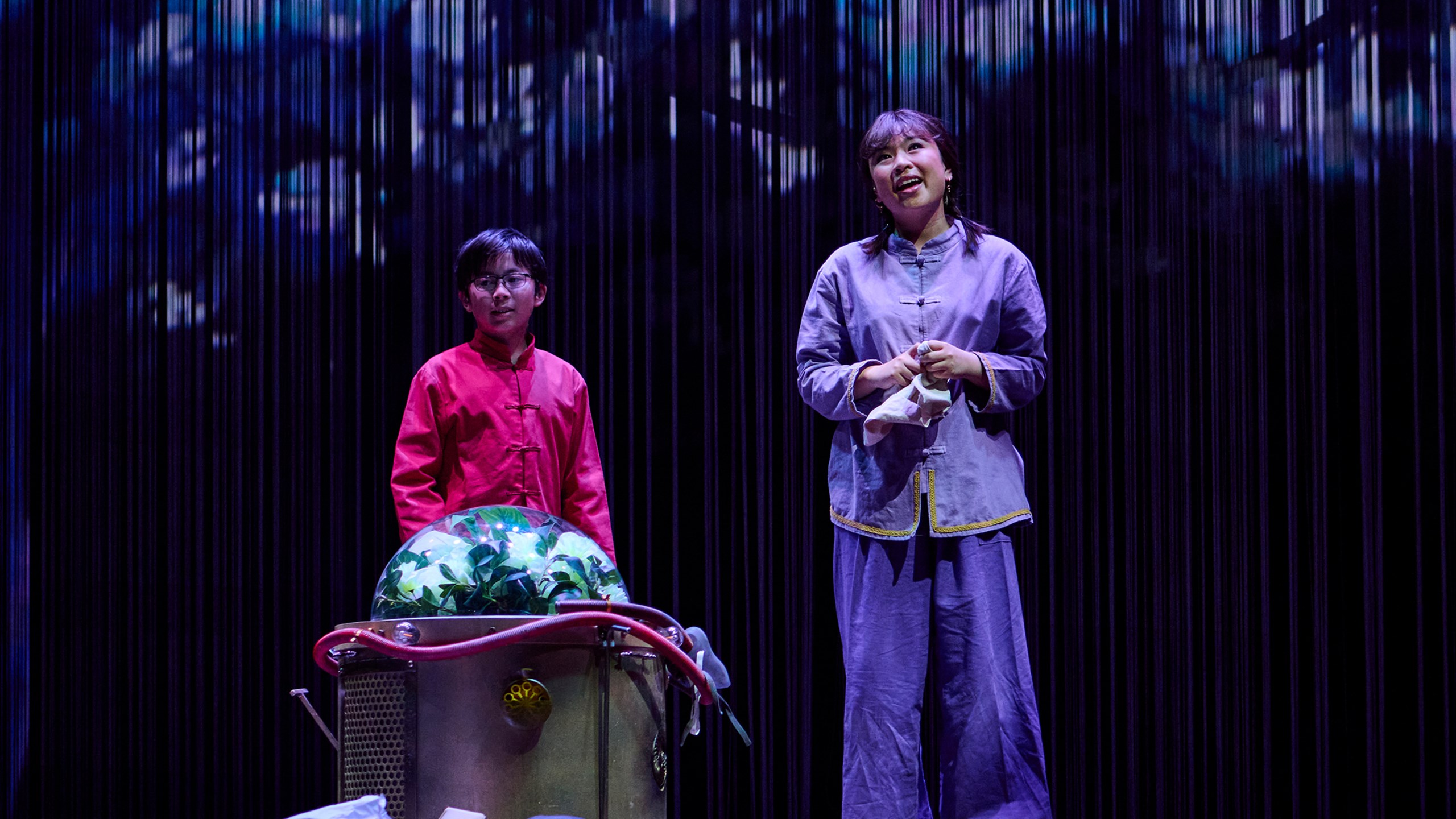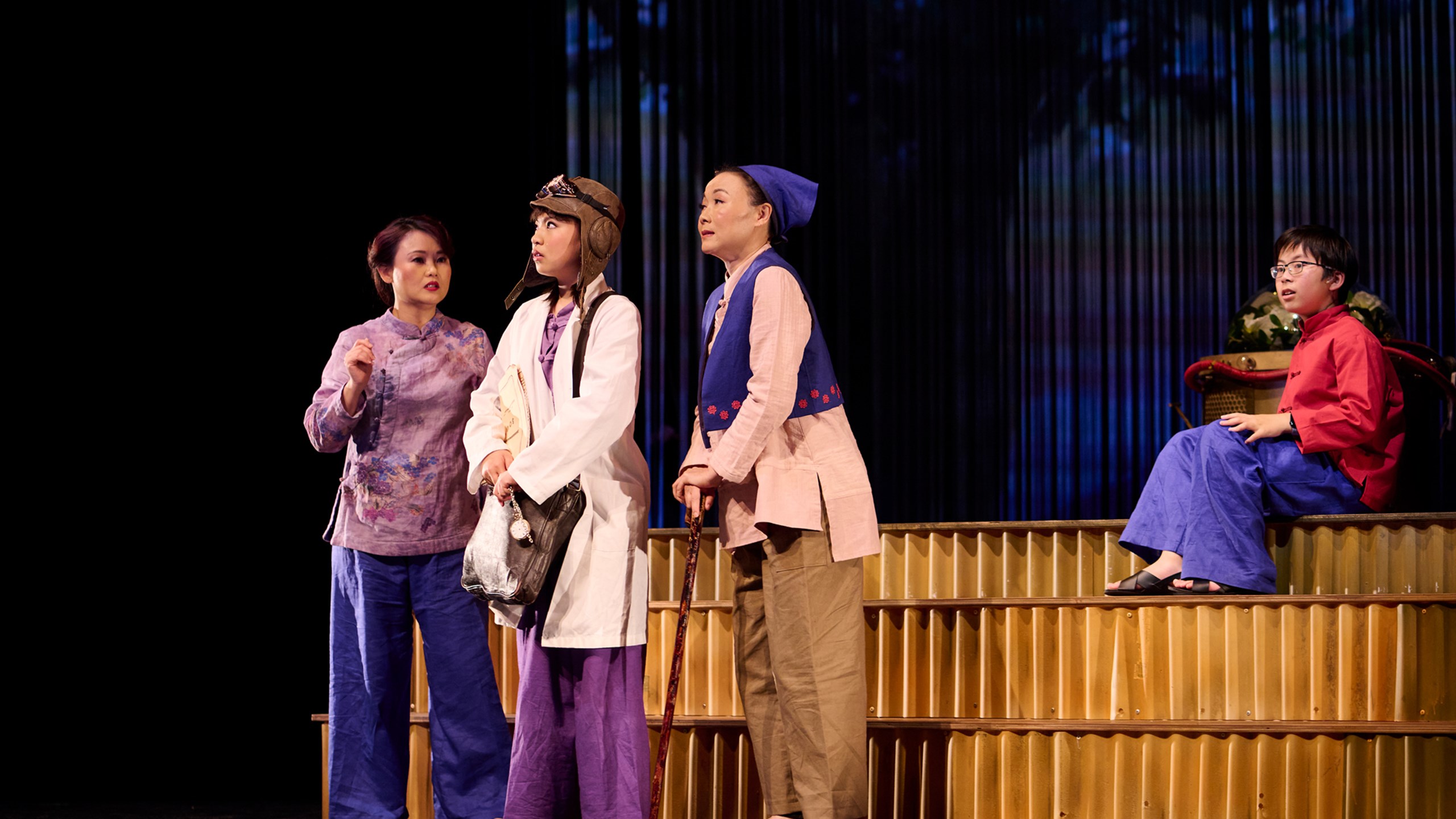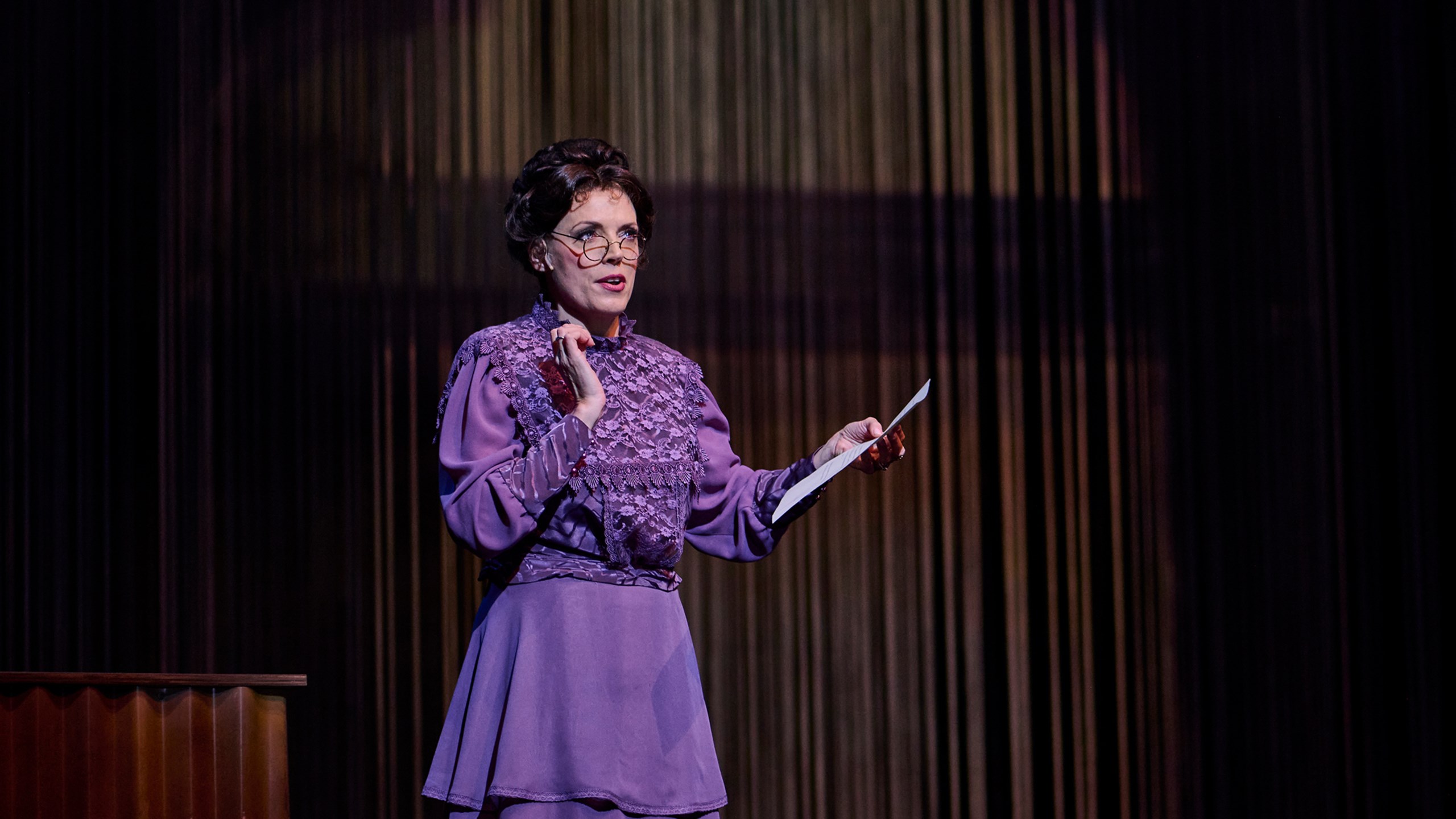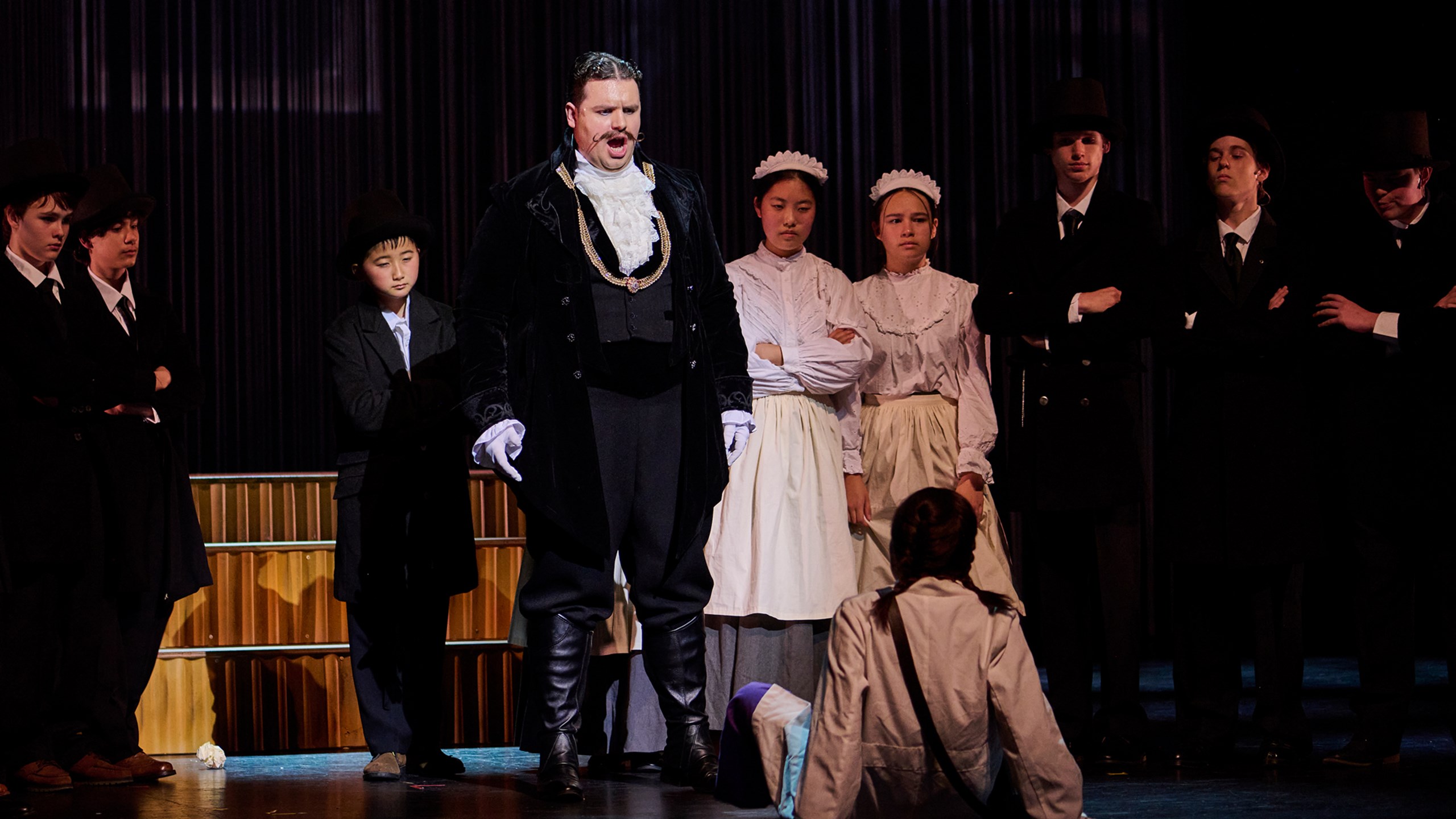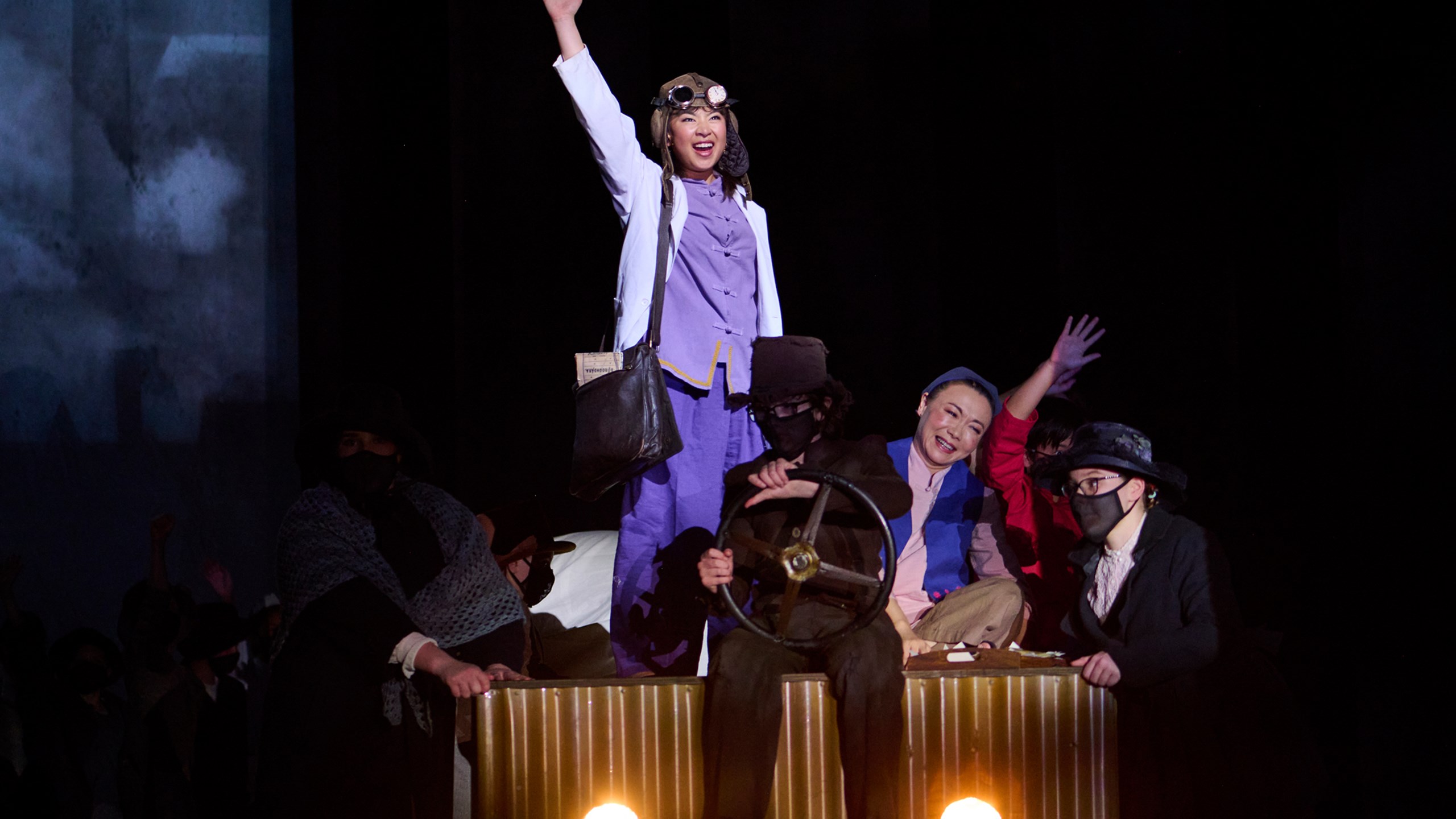 About the show
Our Little Inventor tells the story of Nell, a young girl from the countryside who creates a machine to fix the pollution that is choking the big city. Despite her excitement at showing off her invention, the people in charge do not share her enthusiasm to save their environment.
This is a tale for people of all ages to share together, incorporating gentle humour that touches upon themes of climate change, resilience, perseverance, and the importance of family and friends.
Composed by Emma Jayakumar and inspired by the book 'Our Little Inventor' by Sher Rill Ng, published by Allen and Unwin Publishers, 2019.
Supported by the Joyce E Young Bequest.
SUNG IN ENGLISH WITH ENGLISH SURTITLES.
West Australian Opera presents Our Little Inventor in association with AWESOME Festival, West Australian Young Voices and Western Australian Youth Orchestra.
Behind the Scenes
Connecting Young Audiences 
Thank you to the generous donors enabling young people to attend Our Little Inventor and have the opportunity to experience the joy and magic of a live performance.
Francis Landels
Annie & Neil Patrick
CAST

Composer & Co-librettist Emma Jayakumar
Original Author & Co-librettist Sher Rill Ng
Conductor Kate McNamara
Director Matt Reuben James Ward
Set & Costume Designer Matt McVeigh
Lighting Designer Kristie Smith
Sound Designer Jeremy Turner
Choreographer Scott Elstermann
Digital Content Creator Roly Skender
Children's Chorus Master Perry Joyce
Children's Chorus Master Katie How
Repetiteur Adrian Soares

Nell Grace Chow
Mum / Lao Shi Yann Kee
Mama / Aunty Myra Xiaojia Zhang
Mrs Livingston Li Rachelle Durkin
The Mayor Brett Peart
Di di Jordan Scott
Chet Liam Fitzpatrick
Declan Harris Goh
Hani Harriett Dawson
Aunty Myra's Son Hao Chen-Zhang
Councilmen Joshua White, Thomas Lovegrove, Caleb Rochester, Rigby Barnes

West Australian Young Voices
Western Australian Youth Orchestra

PROGRAM
WESFARMERS ARTS SYNOPSIS SHEET
HOW CAN I VIEW THE PROGRAM AT THE EVENT?
You can view the program at the event via your smartphone. There will be QR codes available at His Majesty's Theatre. When you scan the QR code with your smartphone camera, the program will load.
Relaxed Performance of Our Little Inventor
Supported by Lotterywest
3pm performance | Sunday 2 October 2022
His Majesty's Theatre, Perth
What is a relaxed performance?
A relaxed performance is aimed at creating a welcoming environment designed for but not limited to audiences with autism, sensory and communication needs and learning disabilities. At a relaxed performance, audiences are allowed to move around and make noise within reason when watching the performance. Conventional theatre rules are relaxed, and audiences are given permission to make themselves comfortable during the performance. Lighting and sound levels will be augmented to make the theatre experience more pleasant for audiences with sensory sensitivities. Front of House staff will also be trained to ensure they are equipped to facilitate a welcoming environment for audiences.
What can I expect?
Theatre doors will remain open throughout the performance.
Lighting will be dimmed.
Sound will be moderated.
Pacing areas will be situated at the back of the auditorium in both the Stalls and Dress Circle.
A Quiet Area with bean bags and art materials will be available for audiences who may want to leave the auditorium to relax. The performance will be streamed live in the Quiet Area so they do not miss out on the performance.
Audiences may exhibit comfort behaviours such as fidgeting, stimming, pacing, rocking or make noises during the performance.
Audience members are free to enter and exit the venue throughout the performance.
SOCIAL STORY
A social story is a tool that helps individuals better understand the world around them so they can plan for a positive experience, even if they are going into a place that is unknown to them. Social stories help individuals know what to expect and what to do in unfamiliar situations by walking them through the experience.
Enjoy our social story for Our Little Inventor.
Download as PDF here
Enjoy our social story for relaxed performances at His Majesty's Theatre.
Download as PDF here
Tactile Tour of Our Little Inventor
1.00pm | Sunday 2 October 2022
A Tactile Tour will take place on stage for patrons with vision impairment. Bookings required.
HOW TO BOOK
His Majesty's Theatre and West Australian Opera have COVID-19 Safety Policies in place to maintain your safety at Our Little Inventor. These efforts include:
Hand sanitiser stations readily available.
Ongoing frequent deep cleaning regimes across all areas of the venue.
COVID-19 safety trained staff in all areas.
Please click HERE for the latest State Government COVID-19 updates.
West Australian Opera will continue to adhere to all State Government requirements in order to maintain the safety of our audiences, artists and staff.  
Please do not attend a live performance if you are unwell. As an interim COVID-19 measure if you are unwell, please contact [email protected] prior to the performance to discuss your options with us. 
Event and ticketing details
Accessibility
Dates & Times
DURATION

60 minutes with no interval

1 October, 2022

Saturday

- 3.00pm, 6.30pm

2 October, 2022

Sunday

- 3.00pm