Act - Belong- Commit Our Opera Our WA
Two singers and a pianist share their stories in an intimate musical journey of their life. Why did they begin singing? What is their cultural background? Who are their heroes? What led them to opera? Featuring popular opera repertoire sung in different languages and lots of surprises we invite you to discover our stories and share yours. This work supports the West Australian Music Curriculum and encourages students to express and quantify their thoughts and feelings. 
"I wanted to listen to more!"
— Year 5 student
You might also be interested in...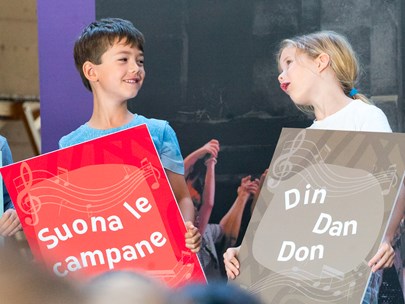 Your voice is your own mobile instrument so let's have some fun and Sing Out Loud!
More info